DNP Letter of Intent Help
Do you think it's time for you to take your career a notch higher? Has this chain of thoughts led you to the conclusion that you need to go back to school and specialize as a nurse practitioner? If Yes, then you still have one more major task ahead of you that will give you the chance to pursue your DNP. This is the Letter of intent that is required by a university or college from prospective students to table their case and will be used to regulate admission.
However, you need to give yourself an edge above all other candidates which is why you are looking for a DNP letter of intent help. Well, your search has come to an end. Allow me to walk you down a path of enlightenment as we get to know what the Dos and don'ts are in your letter of intent as well as a couple of tips that give some life to your DNP letter of intent. 
How To Write a DNP letter of intent
A letter of intent is used in various contexts and most people tend to be familiar with the concept of a letter of intent being an agreement between two or more parties before a legal agreement is finalized. However, in the medical domain, specifically from the academic perspective, this is a personal essay written by prospective nurse practitioners. While this is not a downhill task, I have a few tips that can make writing a DNP letter of intent a seamless task. 
Understand the admissions expectations
In a list of a thousand applicants, you need to stand out. However, you need to stand out in positive light after checking all the boxes of the admissions committee. We can both agree that there is no room for negligence here and that is why you need to play by the rules and explicitly go over all guidelines given.
A letter of intent is not as difficult as rumors have it, and this is because you have a standard against which you can place your letter for self-evaluation before handing it in. Despite the fact that the instructions are very basic and easy to overlook, take your time and 'study' them.
Express a comprehensive reflection on objectives and motives
Arguably, this is a key bit in your paper. A letter of intent is supposed to help the admissions committee have a clear picture of you (the prospective candidate). You, therefore, have to make the best out of it and have proper articulation. Take some time and reflect on yourself, your career path as well as your reason for making this application.
In your letter, make sure to include matters concerned with
Your education background
Relevant experience
Short and long-term goals
Professional values
Motivations and influences
However, make sure you maintain relevance by being precise and concordant with the institutional expectations. Refrain from sharing irrelevant information as well as repetition. These are the kinds of things you should look out for to avoid running the risk of redundancy.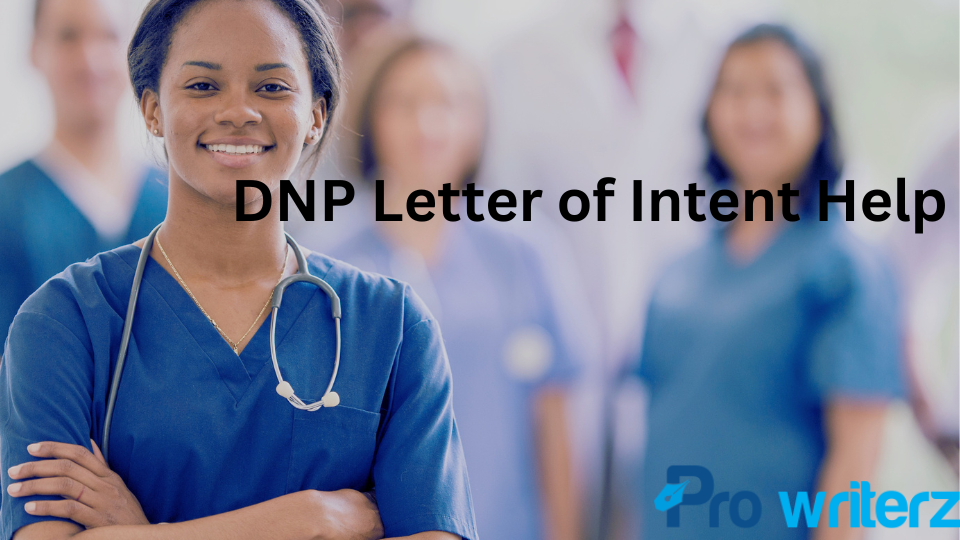 Keep things brief and your letter short as this will allow the admissions committee to go through it entirely and get all that you were trying to communicate. We all know that the human attention span is quite limited and you don't want to induce boredom. So stick to discussing what makes you suitable for admission.
Use proper format
The structure of your paper is very vital as it gives the face value of your letter. At first glance, a bad structure will scream 'incompetent' which is not the look you are going for with your letter. Make sure that you check the institution's instructions on the structure and if that bit is left silent, go for the recommended format. Your latter MUST include
Salutation: This is a vital bit that comprises the sender's and recipient's addresses as well as acknowledgement of the reader. This shows that you are conscious of whom you are addressing.
Introduction paragraph: As the name suggests, this bit is used to introduce yourself as well as state your purpose of writing. This may include the specific program you want to enroll in but it should be kept quite brief.
Body paragraph: The body paragraph allows room for you to express yourself in a controlled and precise way. It is of high importance that your choose your words wisely to make sure that they don't work against you. Show your enthusiasm to join the fraternity as well as why you are the best fit for the institution.
Conclusion paragraph: Make your conclusion brief and make it the peak of your application. This might be the bit that gets you in. Maintain your attitude and use a proper tone.
This format ensures that you do not leave anything out and that you appear professional, precise and, most importantly content.
Reasons To Hire our Writers for DNP Letter of Intent Help
As a professional yourself, you know the importance of working with competent and reliable people. With your busy schedule and a deadline looming over your head, you need to entrust your letter of intent to 'steady hands' that can steer you right into admission. If you are still wondering why this is an excellent idea, I will give you EIGHT reasons why you need to work with our DNP letter of intent writing services.
1. High-quality paper
At prowriterz.com, we believe that you deserve the best and to give you a winning chance, we never compromise on quality. Quality is quite vast and is achieved only when the objective is clear and is better supplemented by experience. This combination is right at the center of our operations and we extend that to your paper.
2. On-time delivery
With any kind of application or assignment, time is of the essence and the last-minute rush is the perfect ingredient for poor results. With this in mind, it s highly recommended that an actionable plan is made and properly executed. Once you entrust us with your letter of intent, you can be sure that you will have it with you prior to the deadline and have ample time to go over it. We believe that you need quality time with your paper to go familiarize yourself with it as well as give us room for any amendments that are needed.
3. 100% Original paper
The copy and paste function is pretty exciting and quite impressive to be quite honest, however, this is the one area where it MUST never be used. A letter of intent is quite personal and it needs to be customized to you. Each candidate is gauged on the merit of what they have to offer and we believe you have a lot to bring to the table.
With the help of your seasoned writers, we properly articulate that in a unique way that makes the admissions committee want to have you.
4. 24/7 open communication
At expert writing help services we believe in transparency which is why we have an open 24/7 communication line that ensures that you can get in touch with us at any time from anywhere on the globe. Forget about talking to bots, you deserve better. Over time, we established that having an open channel to communicate with our clients helped give them peace of mind as they can always get an update on the progress as well as share their input.
5. High success rate
Being good at something is not easy, but I can confidently say that we have cracked the code in this. Over the years that we have been operational, we have been privileged to work with people on a global scale and have been tested by different standards which we have gracefully aced. Our success rate has been attributed to the personal touch, dedication and effort we put into every task. We have established a wide database and with the aggregated experience no task is beyond our reach. It is always an added advantage working with people you can trust.
Besides, we have a wealth of experience and knowledge in preparing different types of admission essays. Among other DNP application essays you can order from us include DNP admission essays and SOP writing help.
6. Confidentiality
Your credentials as well as your letter of intent is confidential information and we believe that you hold all the right pertaining to that information. When working with us you can be sure that all your information is safe and secure and CAN NOT be replicated anywhere else without your consent.
7. Revisions and editing
To reduce any chance of error, revisions and editing are vital before submission of any documents which is why we give you unlimited revisions and editing at no extra cost. After all, you came to work with the best
8. Affordability
Quality has always been accompanied by a fancy price tag that makes most people compromise on quality. However, we wouldn't want to leave you high and dry which is why we have amazing prices that will blow your mind. Check out our bonuses as well.
A DNP letter of intent is a vital document for anyone wishing to be a nurse practitioner and being a one-time shot, you should make the best out of it. These tips are meant to shed some light on what you need to do to maximize your chance at your dream. Remember you can always get some help and enjoy smooth sailing.