Economics Assignment Help From Best Economics Paper Writing Service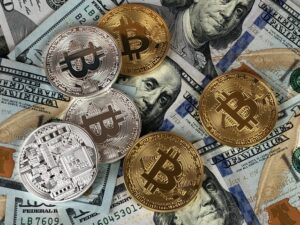 Are you looking to pay someone to do my economics homework? Then you need to visit our economics assignment writing service today. Economics assignment help online has existed since the dawn of the internet. And there's a reason for that. Most of the topics in economics seem to have easy-sounding names, but they're often challenging. Do topics like aggregate demand, aggregate supply, economic planning, costs, and consumer behavior sound difficult?
They don't. But these topics can give you migraine-like headaches. Fortunately, any economics student can cheaply and easily access quality microeconomics or macroeconomics homework help.
We suspect you've asked yourself at some point: what the heck is the difference between economics and econometrics? Well, the difference isn't always clear. Nonetheless, we'll attempt to explain the difference.
In overly simple terms, economics is that social science bit of an economics degree. Econometrics, on the other hand, is the math or technical side of economics. It uses statistical analysis and techniques to analyze economic data and provide economic relationships.
Also, economics is more theoretical than econometrics. For that reason, economics tends to be easier than econometrics. But that doesn't necessarily mean economics is easy since it borrows concepts from arts and science. Thus, students who are unable to complete assignments and homework in economics hire our experienced economics assignment writing service for speedy assistance.
Get Economics Assignment Help for Successful Career Path in Economics & Econometrics
A person who plans to become an economic policy maker in the future should focus on economics. But a person who intends to help companies predict future performance should concentrate on econometrics. However, you need great grades in economics and econometrics to guarantee yourself a great career as an economist or econometrician. You need to record impressive scores on your assignments and term papers to guarantee you A grade in your final grade. Our team of economics assignment tutors will help you complete any economics questions or discussion prompt.
Do you at this time need a little economics assignment help? Or, maybe you're looking for econometrics homework help? Whatever the case, we can help you. Contact us now via live chat.
Branches of Economics
Economics has two branches namely:
Microeconomics: It is a branch of economics that deals with allocation of scarce resources among firms and individuals or households. Our microeconomics assignment help service will assist you in the following topics: demand and supply, elasticity, market structures and competition, resource markets, theory of the firms, consumer behavior, producer markets. Our microeconomics assignment writers have requisite knowledge in delivering unique and well structured assignment that will increase your chances of performing well in your class.
Macroeconomics: It is a branch of economics that deals with aggregate changes in an economy. At prowriterz, our macroeconomics assignment help service assists students in the following topics: national income, economic growth and development, money and banking, inflation and unemployment and international trade and finance among emerging issues in the discipline. Our economics assignment writers are well conversant with mathematical economics thus we are one stop shop for your economics assignments and homework
Our economics assignment writing service offers microeconomics assignment and macroeconomics assignment help.
Macroeconomics assignment help
Macroeconomics is a branch of modern economic analysis that deals with aggregate economic activities and factors that affect it. In simple terms, it deals with performance, market behavior and structure of overall economy at national, global and regional economies. These aggregate economic variables include inflation, employment, gross domestic product (GDP), trade, national income, inequality etc. Moreover, macroeconomics examines how these different economic variables are related and determined. This study utilizes theories and concepts as economic analysis tools. Students often find macroeconomic questions highly complex and technical. At prowriterz.com we provide them with quality macroeconomics assignment help on these difficult questions.
What are the common macroeconomics questions? Macroeconomics is based on theories and concepts to explain equilibrium state of an economy. Therefore, the questions will revolve around comparing economic policies of different nations and their effectiveness in tacking unemployment, inflation, interest rates and growing GDP.
Concepts of Macroeconomics
Government to achieve economic equilibrium in a country strives to grow GDP, keep prices of goods constant and reduce unemployment. Any factor that disturb inflation, employment and GDP is part of macroeconomics concept. Our Macroeconomics assignment Help experts will assist you tackle any macroeconomic concept in detail. So, what are these concepts of macroeconomics?
National income: This is the wealth of a whole nation. It is measured by GDP, GNP and NNI
International trade: It refers to trade between economies.
Business cycles: It refers to the rate at which the employment level of an economy stands at.
See sample of macroeconomics essay
24 Econometrics Topics Our Econometrics Homework Help Covers
Econometrics is a complete science. It's applied economics. Econometrics concerns itself with the application of methods, techniques, and laws of statistics and math to quantify economic phenomenon.
Econometrics works within certain assumptions to provide a deep understanding of the forces that drive certain economic aspects. Also, econometrics predicts how a certain phenomenon might evolve and develop in the future.
Let's look at a couple common econometrics topics
Developing econometric models
Simultaneous equation models
Systems analysis
Control theory
Regression analysis
Quasi-experimental methods
Understanding natural experiments
Polynomial least squares
Statistical significance
Statistical theory
Mathematical statistics
Estimators
Ordinary least squares
Bayesian statistics
Maximum likelihood estimation
Generalized least squares
Okun's law
Multiple linear regression
Analyzing economic history
Forecasting
Exploratory data analysis
Equilibrium
Gauss-Markov assumptions
Applied econometrics
Why Use Our Economics Assignment Help?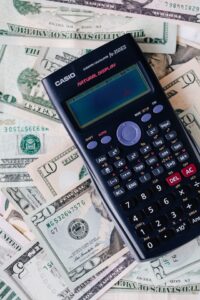 Why do you think thousands of economics students worldwide choose us each semester? It's because our writing services deliver truckloads of value.
It's because we always strive to go beyond what's expected of us. It's also because our economics assignment help service is staffed with writers passionate subject-matter experts who love helping others.
Now there are many reasons to stop reading this page now and contact us. And if you do that, here's what you'll get:
An economics or econometrics model paper packed with academic writing excellence so you can sharpen your skills quickly
An increased desire to learn new things and become more knowledgeable
Greater ability to think critically and analytically about economics and everything else in life
Improved ability to understand complex subject matters and express your ideas clearly and concisely
Increased intellectual confidence to handle the toughest economics and econometrics questions
Boundless peace-of-mind emanating from our 100% satisfaction and money-back guarantee
A ton of free time so you can build a thriving social life as you study
100% throughout-the-year online availability of proven academic writing expertise
5+ absolutely free services so you can hammer out an economics or econometrics paper that packs a brilliant punch
Besides highlighted benefits, our economics assignment writing service offers free topic advise to students writing economics capstone projects.
Who Will Write My Economics or Econometrics Model Paper?
So, you have decided to let us handle your economics assignment. Our economics assignment help is delivered by highly trained economics who have theory and practical skills. Someone who holds at least a master's degree in economics or finance will. Some companies use jack-of-all-trades sort of writers, but we don't. Instead, we connect our customers to highly trained economists with a passion for academic writing.
Our writers are also avid readers. They're reading all the time they're not writing model papers. We believe in the great Oriental principle known as Kaizen — continuous improvement. With us, anyone who feels they already know enough soon finds themselves looking for a new job.
Because we practice Kaizen, we provide…….Economics like any other discipline keeps evolving due to technological advancement or disruptive forces. Today, Economic theories and studies are facing greatest test due to corona virus. Are you looking for sample paper on how corona virus is affecting world economies? talk to our economics assignment help service today.
To ensure our people keep getting better, we subject them to consistent training. That means our writers keep learning and practicing what they learn on an ongoing basis. And isn't that what births perfection and excellence? You bet.
Do you require quality economics homework help now? We can help. Accessing superior quality economics assignment help is as easy as saying, "Please help me write my economics paper."
How our money-back guarantee works
Ours is a real guarantee. What do we mean by "real guarantee?" Look, some companies say they provide a money-back guarantee, but they don't have an idea what that means!
All they have is some page that most clearly symbolizes vagueness and ambiguity. You read the refund policy, and in the end, you know almost nothing about what the guarantee means.
Easy to understand refund policy
Anyone with a rudimentary understanding of English will quickly understand everything we've written in our refund policy. We've used plain English, and you won't find a single sentence written in legalese.
If we say, "We'll process your refund in 5 business days," we mean precisely that. We mean that the only days that don't count are Saturdays, Sundays, and holidays.
Affordable and Value for Economics Assignment Help 24/7
You've probably run into a few economics assignment writing service providers who charge prohibitive rates. The most insane rate we've seen hovered around $100 per page! Do you really want to access essay writing services at such crazy rates? We bet you don't.
You seek a provider whose rates align with the quality of services provided. You never ever want to engage a service provider who's out to get rich quickly.
Where others view customers as cash cows, we see them (customers) as an opportunity to serve and transform society. Sure, our economics assignment writing services aren't free. But our rates are — and always will be — fair and reasonable.
Our economics assignment help is tailored to be concise and affordable. Our charges range from $18-$25 depending on complexity and urgency. We ensure our team of assignment writers and editors deliver value.
Want to Access Quality Economics Assignment Help?
If you seek proven economics assignment help or quality econometrics homework help, you're on the right page. Our economics paper writers are terrific — tested and proven subject-matter specialists.
The rates are amazing, too. And every new customer sees a 15% discount! So move fast. Submit your instructions while the offer lasts. We guarantee you 100% satisfaction. Either 100% satisfaction or you'll get your money back!